WHAT IF IT RAINS ON MY PARTY DAY?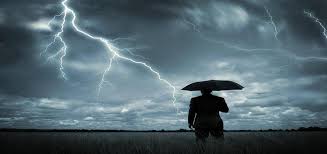 A&T's House of Bounce has been in the party and event rental industry for a long time! We know just how crazy and unpredictable Mother Nature can be! We care about the safety and well being of your guests and value your desire to have your event rain or shine. That is why our Weather Policy has kept our customers satisfied since we first started out in business!

Weather is a tricky thing in the Hudson Valley! We could have bright and sunny skies over our shop and it could be raining and windy 10 miles away at your house. Summertime often brings isolated thunderstorms and scattered showers. These are not typically all day rain events and most of the time it is still possible to hold your event.

Please do not assume that if it is raining the morning of your party, we are not already on our way. We do everything possible to deliver your inflatables on your party day. An inflatable attraction can still operate in light rain! A passing shower does nothing more than wet the unit. In the event of light rain , DO NOT DEFLATE!! Simply vacate the unit and wait for the storm to pass! Once the storm passes, simply dry the unit off with towels and continue having fun!

Once delivered, it is your responsibility to monitor the weather for changes or safety concerns. In the event a large storm producing heavy rain and wind pops up, you must exit the Inflatable and deflate the unit immediately. Please note that if wind speeds exceed 15MPH. or there is any question of safety, DEFLATE THE INFLATABLE IMMEDIATELY AND CALL THE OFFICE FOR FURTHER INSTRUCTIONS AT 845-787-0515.

If on the morning of your delivery, the weather poses a risk to the safety and well being of your party guests, we reserve the right to cancel your reservation. In that event, a customer service representative will call you early in the morning to discuss your options. If we choose to cancel your event, we will issue a full refund of all money paid or offer you a rain check for another party day! If the equipment is not available the day you reschedule, we will substitute an equal or greater valued inflatable at no charge.

If you have any concerns, please call the office at 845-787-0515 and speak to one of our rental specialists!